wholemakerco
Regular price
Sale price
$11.00 USD
Unit price
per
Sale
Sold out
Hydrosols are the perfect addition to any + all skincare routines. Made from distilling fresh flowers, leaves, fruits + other plant materials, our Rosewater Mist (distilled rose petals) helps soothe sensitive + irritated skin, balances the skins pH levels (meaning the skins acidity + alkalinity levels, which overtime can help steady the skins oil production + minimize breakouts), it's hydrating, calms redness + benefits maturing skin.

The skins pH level of the face averages a 5.5 (0 being acidic + 14 being alkaline), also matching what hydrosols deliver. We can disrupt our skins pH levels by using most soaps, cleansers, makeup, moisturizers, even water has a 7 pH that we rinse our face with.
By misting the skin with a hydrosol like Rosewater Mist, it can help bring the skin back to balance. Staying in that 5 range will help protect the skins acidic mantel, which then protects from bacteria + breakouts!
Pair the Rosewater Mist with our Facial Serum for our favorite Hydration Set + Bundle!
Share
Ingredients

- Rose Hydrosol*

*Organic
How To Use

Spray 2-3 times on face throughout the day when desired. After cleansing, when you wake up, go to bed, after a shower, or anytime you want a refresh. Store in a cool, dry location for maximum longevity.

T I P :
Pairing the Rosewater Mist with our Facial Serum (or any facial oil) is our favorite way to hydrate the skin! Being that water helps activate serums to sink deeply into the skin, misting with our rosewater first, helps the serum deliver its full potential, while the rosewater delivers benefits of its own.

Skin Types

All Skin Types:
- Dry-Oily
- Problematic
- Sensitive + Irritated
- Mature + Aging
Benefits

- Rose Hydrosol: soothing, anti-inflammatory, reduces premature aging, soothes irritated skin, reduce redness, balances skins pH levels
What Is Tallow?

Tallow carries many nutrients + vitamins that help improve overall skin + cell health. Beef tallow in particular is so similar to our skins sebum (oils that moisturize + protect the skin), saturated fats + vitamins, it actually activates a cellular response in the human skin. 

Tallow is made by rendering suet (the hard, white fat around the kidneys of an animal). Our tallow is sourced from family farms that raise organic, pasture-raised, grass-fed + finished beef.

Need help finding which is best for you? 
View full details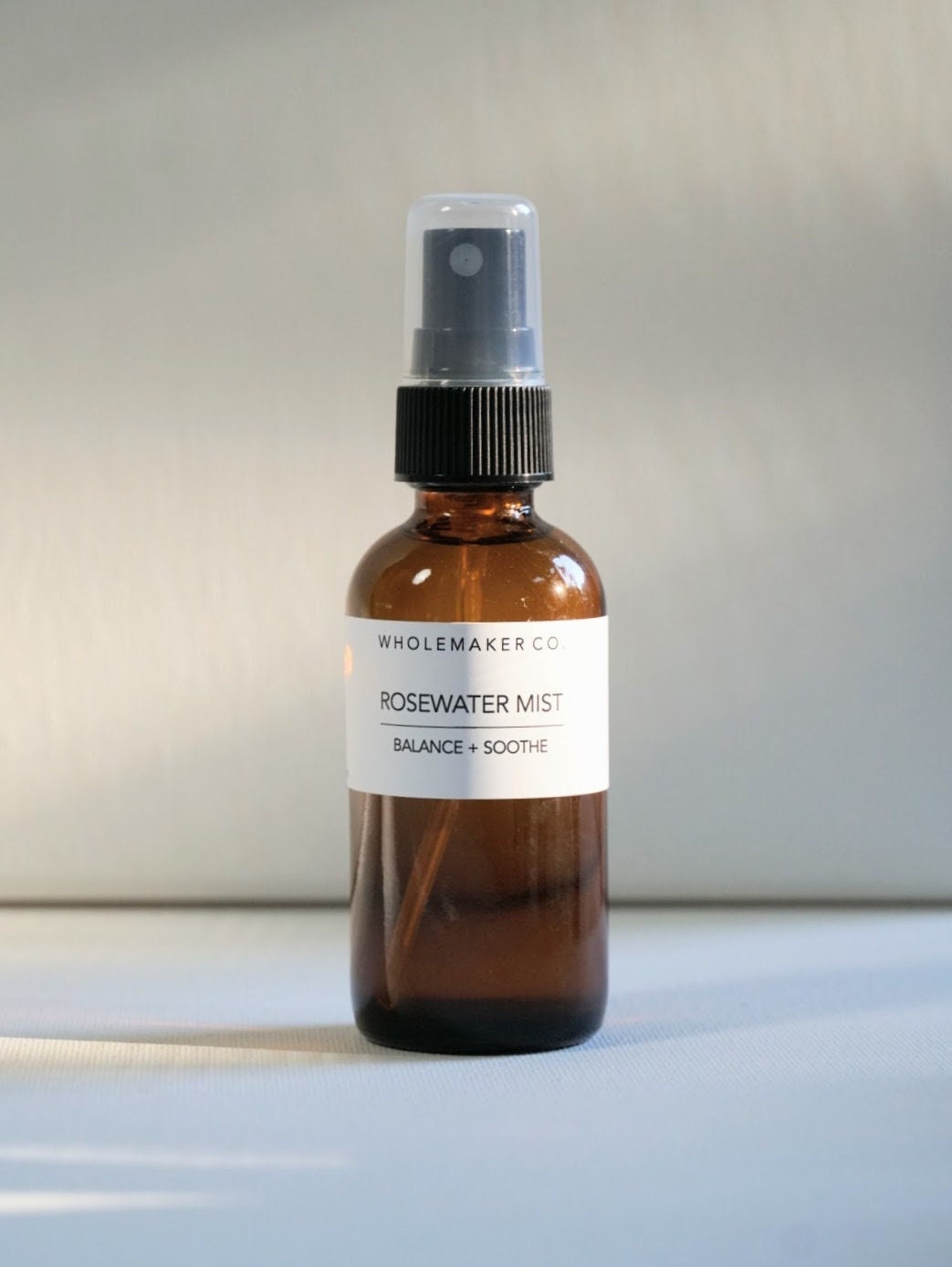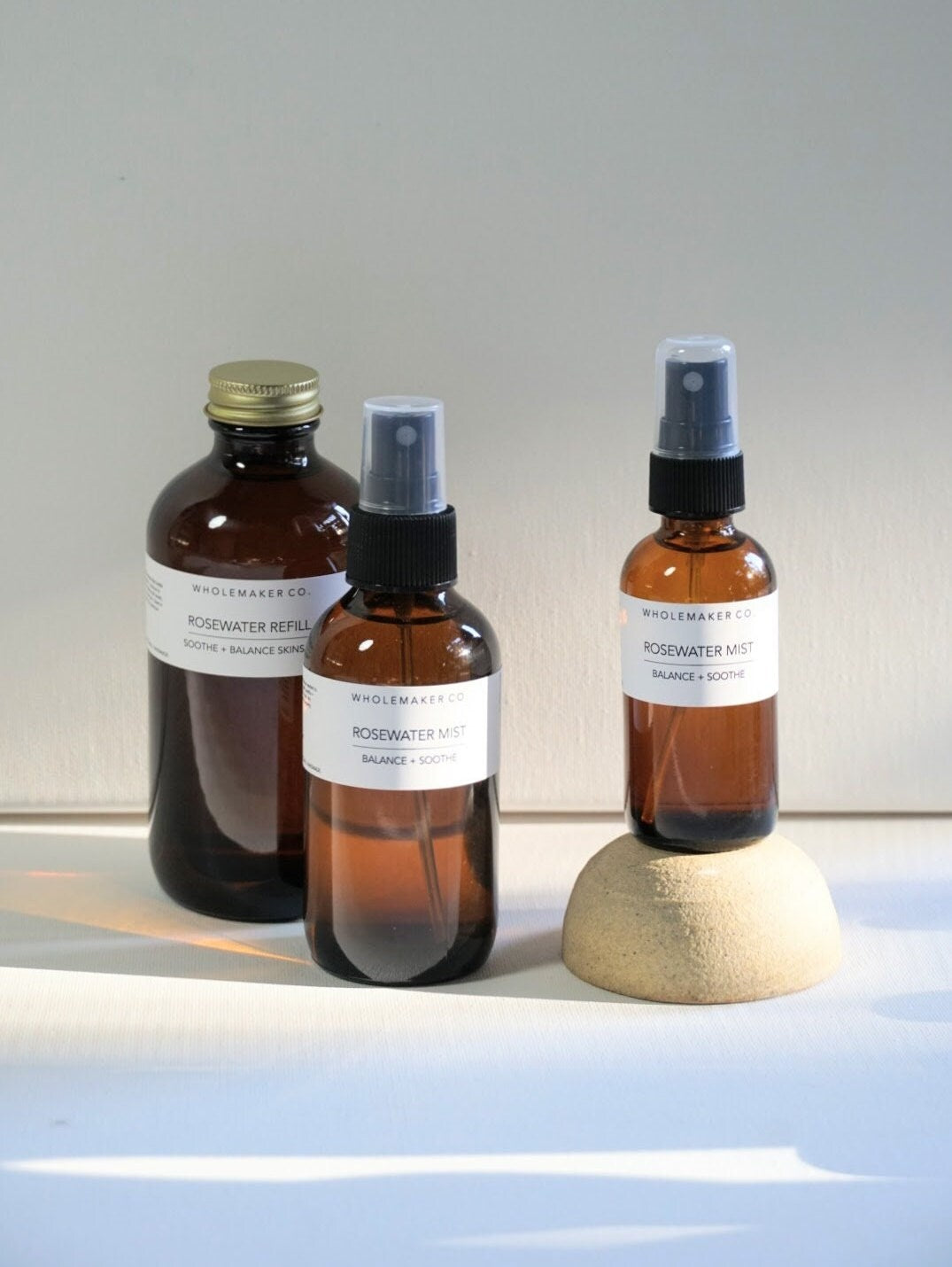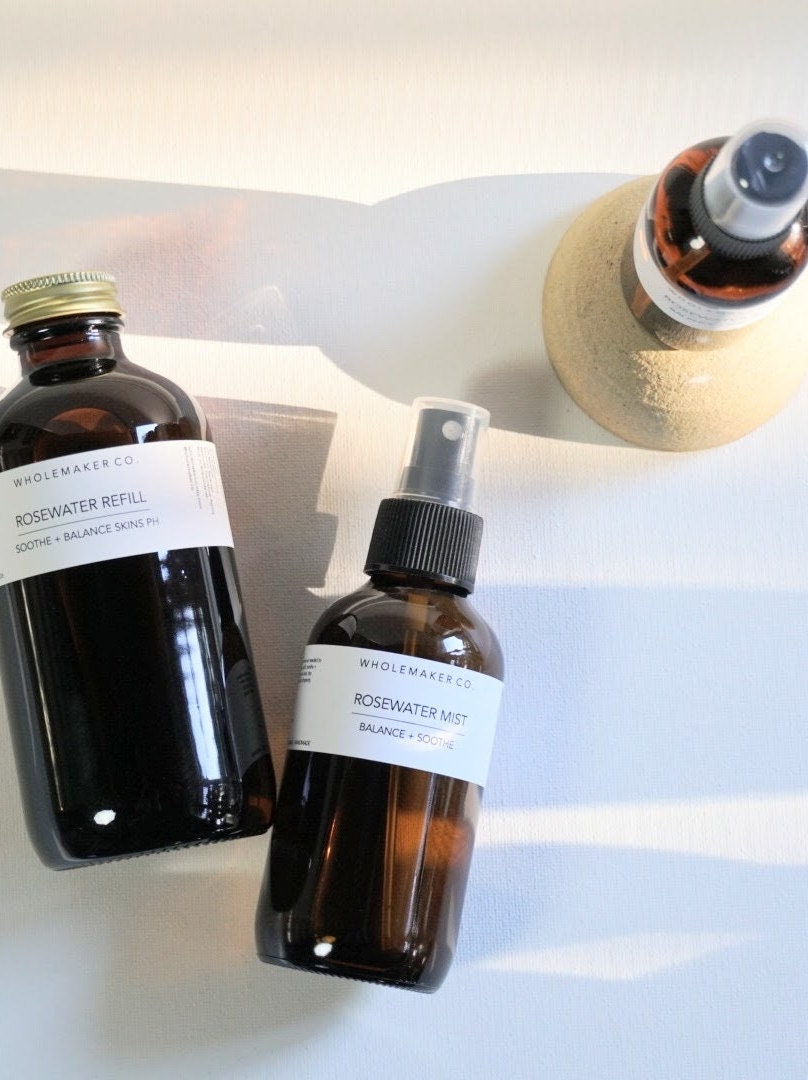 Refills!
Love the refill options! I've been using it for years, along with the toner and cleansing oil. Just pour it right into my smaller bottles from her shop, saves on waste. Great quality products!