WholeMaker Co.
Regular price
Sale price
$9.75 USD
Unit price
per
Sale
Sold out
If you're a purest, you might enjoy this unscented (ish) blend of tallow + jojoba oil, made essential oil free for those that avoid them or have extra, extra sensitive skin. There's just a light tallow smell that it carries, but it will fade after a few minutes once applied.
The Bare Tallow Balm is great as a simple everyday moisturizer, it is gentle enough for babies sensitive skin + healing for those with fresh tattoos or skin irritations like eczema + psoriasis. Use on hands, feet, elbows + full body.
If essential oil free isn't necessary, I'd recommend our Prebiotic Tallow Whip. If you need helping finding what tallow is best for you, let us help! 
And the only difference between our Tallow Balm + Tallow Whip is the texture. Ingredients are the same! 
Share
Ingredients

- Pasture-Raised Grass-Fed + Finished Tallow*
- Jojoba Oil*

*Organic
How To Use

Use the backside of fingernail to remove balm + soften in hands. Apply sparingly as an all purpose balm for a nourished + calm complexion. Use on hands, feet, elbows, skin irritations + as a full body moisturizer. Store in a cool location away from direct sunlight for maximum longevity.

In transit during the warmer months, it is possible for the product to melt due to heat. If product partially melts, graininess can occur when the fats cool at different speeds. If that occurs, melt product back down + set it in the refrigerator to harden.

T I P :
When applying as a full body moisturizer, a favorite way to do so is by taking a nickel sized amount of balm, covering the palms of my hands + then patting my body down (legs, thighs, stomach, arms, shoulders) + then thoroughly massaging it in. Makes for a quick, even + lightweight (for tallow) application.
Skin Types

All Skin Types:
- Everyday Skin
- Dry + Chapped
- Sensitive + Irritated
- Eczema + Psoriasis
- Minor Scrapes
- Stretch Marks
- Sunburns
- Tattoos
- Baby Skin
- Diaper Rash
- Cradle Cap
- Pregnant Belly
Benefits

- Pasture-Raised Grass-Fed + Finished Tallow: moisturizing, antimicrobial, anti-inflammatory, soothing, activates cellular response, repairs damaged skin, rich in vitamins A, D, E + K

- Jojoba Oil: antiseptic, similar to skins natural sebum, moisturizing
What Is Tallow?

Tallow carries many nutrients + vitamins that help improve overall skin + cell health. Beef tallow in particular is so similar to our skins sebum (oils that moisturize + protect the skin), saturated fats + vitamins, it actually activates a cellular response in the human skin. 

Tallow is made by rendering suet (the hard, white fat around the kidneys of an animal). Our tallow is sourced from family farms that raise organic, pasture-raised, grass-fed + finished beef.

Need help finding which is best for you? 
View full details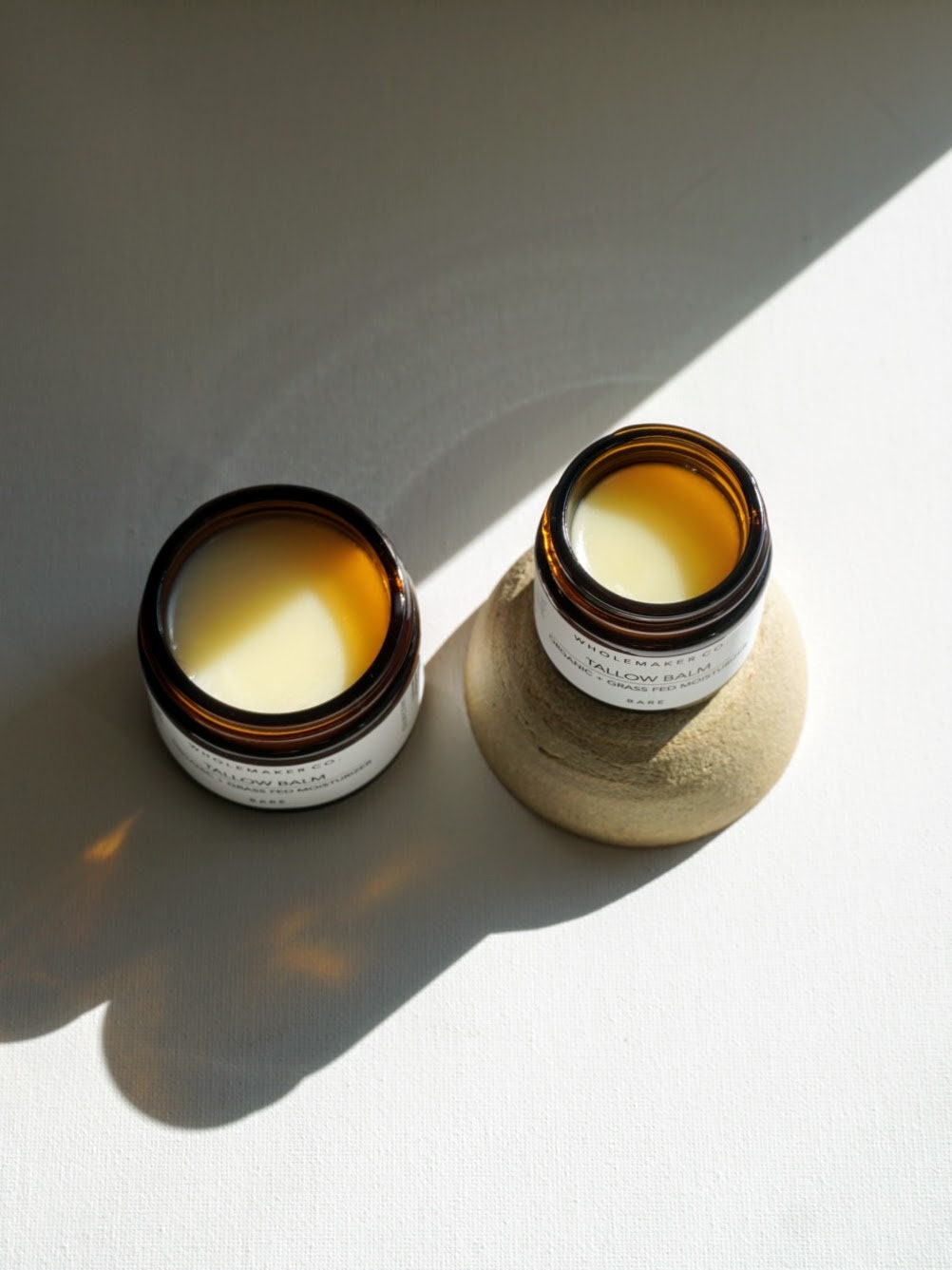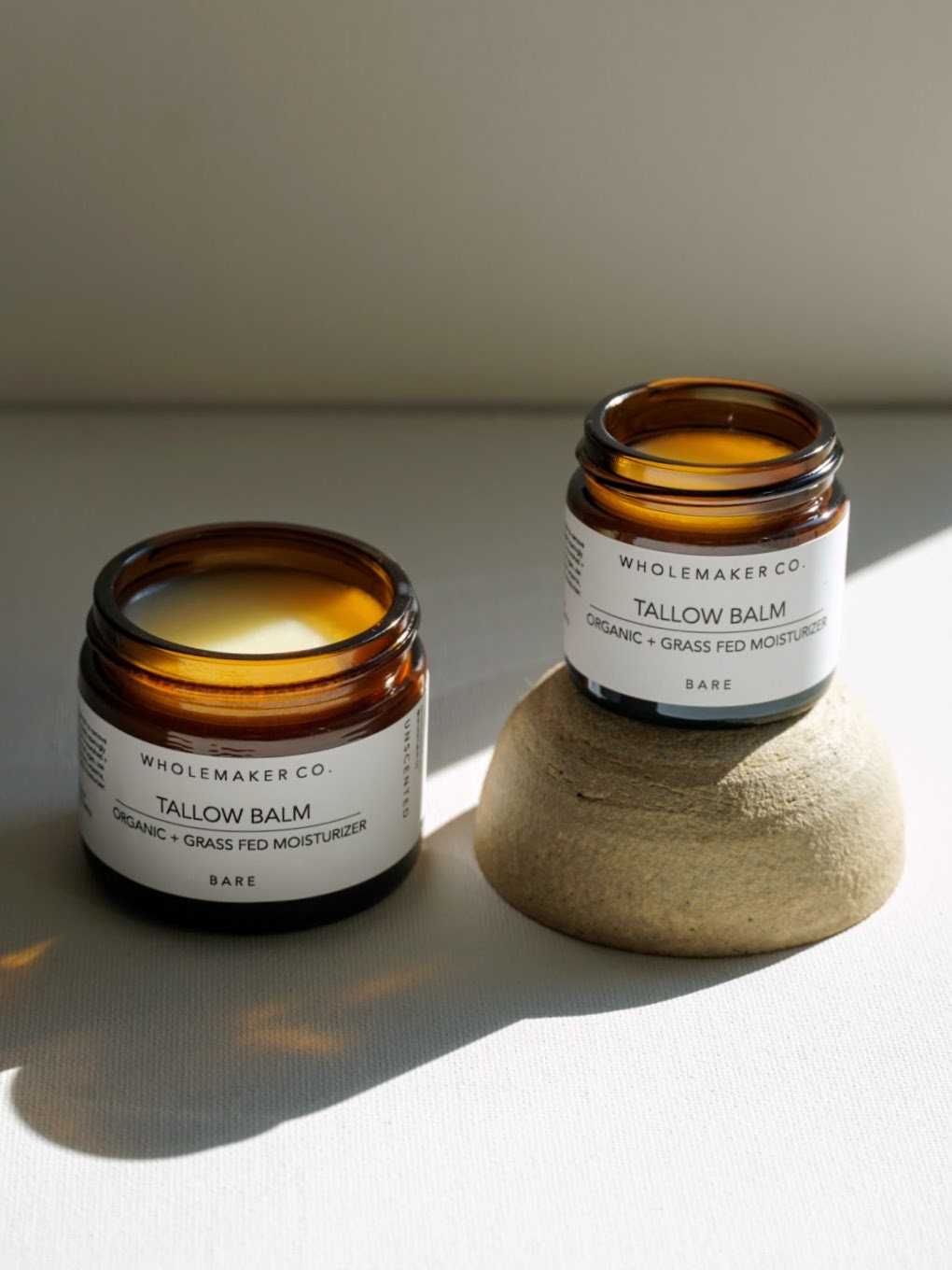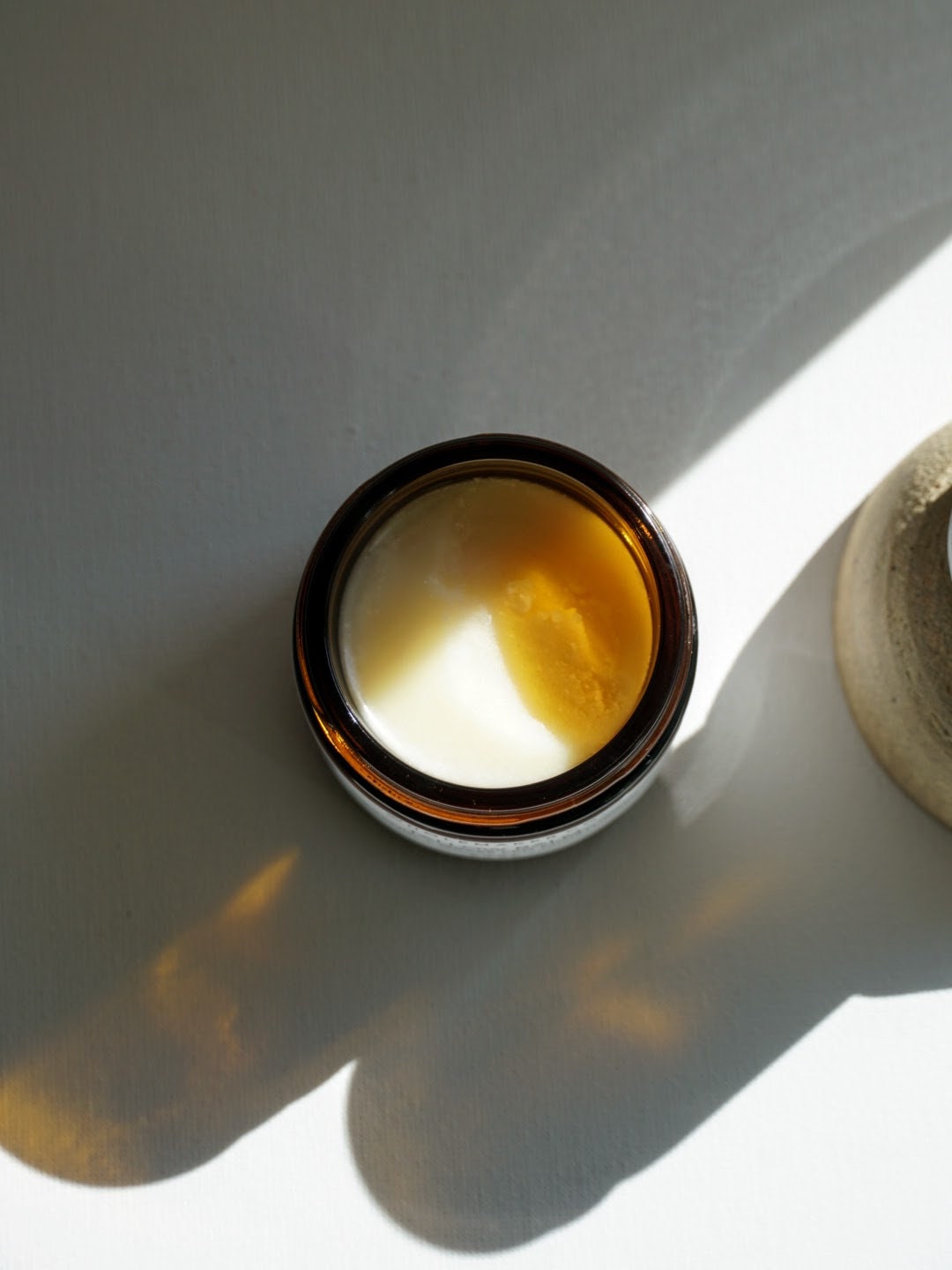 So healing for mine and my families skin! We don't mind this unscented tallow - it has a muted tallow smell that fades quickly when applied. We use it for boo boos, dry skin, hand lotion, face moisturizer in the winter months, not sure there's anything we don't use it for!